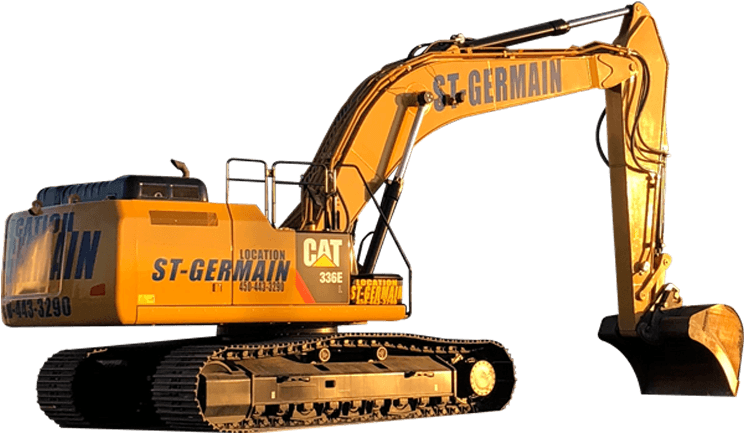 Optimize your operations with our heavy
equipment rental service.
Équipement St-Germain Inc. specializes in the rental of heavy equipment without operator and transport of construction equipment, field equipment and machinery.
We work in collaboration with construction contractors, excavation and landscaping companies, various stakeholders in the agricultural, governmental and municipal sectors as well as private individuals.
In order to remain an industry leader and always provide premium services that meet all your needs, we are constantly renewing our fleet of state-of-the art equipment and machinery. MORE THAN JUST A SUPPLIER:
A BUSINESS PARTNER!
PREMIUM QUALITY RENTAL
SERVICES ACROSS CANADA
State-of-the-art equipment
More than 600 pieces of heavy equipment to serve you better
Mobile unit available
Personalized service that meets your every need
Competitive prices and unmatched quality

ACROSS CANADA